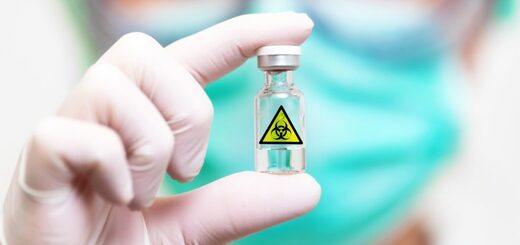 An "
urgent preliminary report
of Yellow Card data" issued by the UK-based
Evidence-Based Medicine Consultancy Ltd
submitted to the Medicines and Healthcare Products Regulatory Agency (MHRA) states that
"the MHRA now has more than enough evidence on the
Yellow Card
system to declare the COVID-19 vaccines unsafe for use in humans."
Similar to the U.S. Vaccine Adverse Events Reporting System (
VAERS
), the MHRA describes the purpose of its Yellow Card system as providing "an early warning that the safety of a medicine or a medical device may require further investigation."
The report, signed by Evidence-based Medicine Consultancy Ltd and EbMC Squared CiC Director Dr. Tess Lawrie (MBBCh, PhD), says:
"we have searched the Yellow Card reports using pathology-specific key words to group the data according to the following five [sic] broad, clinically relevant categories:

Bleeding, Clotting and Ischaemic ADRs
Immune System ADRs
'Pain' ADRs
Neurological ADRs
ADRs involving loss of Sight, Hearing, Speech or Smell
Pregnancy ADRs"