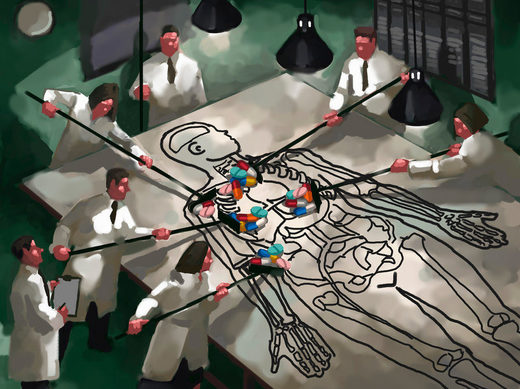 In the past, collaboration between scientists in academia and pharmaceutical companies was relatively uncommon. However, lately there has been a growing interest in developing financial partnerships between these two sectors. The drug industry's funding patterns for academic research has shifted from handpicked projects on investigation of the biology of disease to large integrated programs, with an emphasis on the development of therapeutic drugs and vaccines. In the last few years, pharmaceutical companies have also formed "science hubs" in bigger academic institutions to promote biomedical innovation.
1
Some of these partnerships include GlaxoSmithKline at Harvard University, Pfizer at University of California, and AstraZeneca at University of Washington, etc.
1
In fact, with the increasing financial ties between academia and the pharmaceutical industry, many drug companies have formed specialized divisions that are solely responsible for seeking research and development relationships with academic institutions.
2