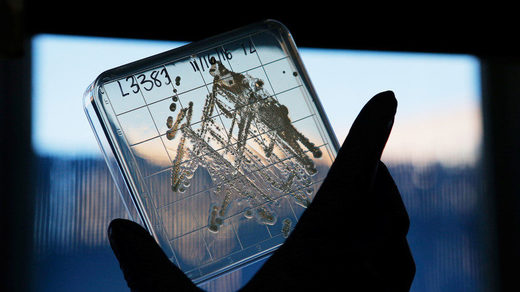 Antibiotics are becoming resistant to fatal diseases in a frightening trend which could spark a post-antibiotic apocalypse, top scientists are warning.
Professor Dame Sally Davies, Chief Medical Officer for England, has urged UK patients to stop demanding treatment with antibiotics, or risk condemning the planet to an age of death by preventable disease.
Writing for the
Huffington Post
, the professor revealed an industry-wide fear of new diseases which are resistant to drugs.
The professor said if diseases accelerate and antibodies fail to work, the world's population could be drastically diminished.
She wrote: "Before these truly revolutionary medical leaps, life was very different. Infections regularly killed or caused significant disabilities, many of the operations we now consider routine did not exist and the powerful drugs we use to treat cancer were unthinkable.
"In particular, I want to share one key statistic-in this time before antibiotics and vaccines, around 40% of deaths were due to infections. Now, that number is just 7%," she added.