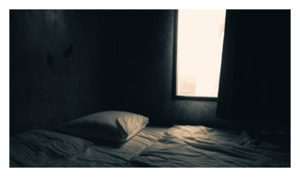 A brief bout of insomnia can be maddening. You know what it feels like. We all do. Lying awake chasing feverish thoughts from our minds while the slow tick of passing minutes compounds sleep-stealing anxiety.
For most of us, these episodes are a brief interruption to our sleep schedules. Others experience more persistent insomnia, but at a level that's often manageable.
But for a very rare group of people with a frightening disease called fatal familial insomnia (FFI), the sleep loss can be deadly.
When Sleep Deprivation Kills
Medical reports of the disease
first surfaced in the 1980s
, after an Italian man named Silvano
presented himself to neurologists
with a dire prediction: He was going to die soon, and he knew how it would happen.
It was no hyperbole — Silvano's two sisters had recently died from a strange disease that robbed them of their ability to sleep. He had just experienced the same symptoms that kicked off his siblings' spirals into fatal insomnia.
The hallmark of FFI is contained in the name. What starts as difficulty sleeping gradually progresses to a complete inability to fall asleep. Sleeping medications don't seem to help much — even with a pharmaceutical push, the brain cannot cross the threshold into sleep.
Silvano's pronouncement turned out to be true; he was soon dead. As writer D.T. Max chronicles in his book
The Family That Couldn't Sleep: A Medical Mystery
, subsequent studies of Silvano and his family members revealed crucial similarities to a seemingly unrelated disorder: Creutzfeldt-Jakob Disease.
CJD is characterized by memory problems, personality changes and involuntary movements, among other things, and it is eventually fatal. The disease shows up later in life, typically in a person's 50s or later. It's caused by a quirk of biology known as a prion, a misfolded protein, and that's what eventually tipped Silvano's doctors off to the nature of his family's curse.