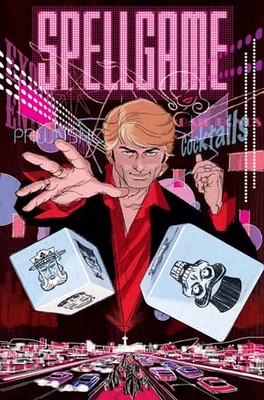 ©Sekretagent Productions
Spell Game of Confidence
Not one of the people getting on the I-35W Bridge on August 1st had any reason to suspect what was going to happen that night. The day before, and the day before that, the bridge had held just as much traffic as it did on the 1st. The bridge had held up just fine since its opening in 1967. It had a history of holding the weight of vehicles traveling across the Mississippi River without any problems.
If someone with knowledge of the bridge's lack of structural integrity stood at one end of the bridge trying to warn commuters of their imminent demise, he would've been laughed off as a nut case. Political cartoonists would have, if they had the time, probably drawn him as a long-haired, bearded, sandal-wearing lunatic carrying a sign reading "THE END IS NEAR!"
And yet, at 6:05pm on August 1st, the I-35W Bridge did collapse. The collapse was so sudden and catastrophic that some thought explosives had gone off. Cars plummeted into the water, below. A school bus full of children just managed to stop before going over the edge. Panic ensued.