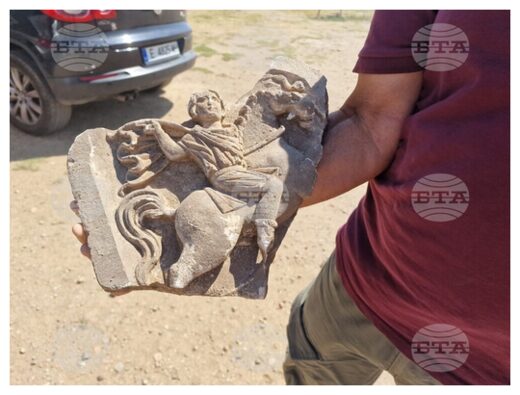 A stone votive relief depicting the Thracian horseman was discovered on Thursday in the ancient city of Heraclea Sintica.
The Thracian horseman, also known as the Thracian rider, is a recurring motif depicted in reliefs of the Hellenistic and Roman periods in the Balkans, mainly between the 3rd century BC to the 3rd century AD.
"This is the first time we're discovering such a well-made votive tablet," Assoc. Prof. Lyudmil Vagalinski, who is leading the excavations in the ancient city, said.