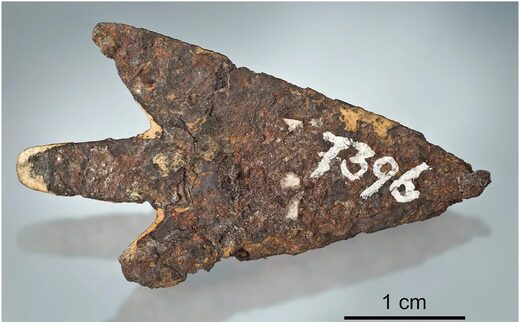 There's nothing more badass than heading into battle with a space arrow in your quiver, and one
Bronze Age
dude (or lady) knew exactly how that felt. After scanning an area of Switzerland for archaeological artifacts made of
meteoritic iron
, researchers discovered a single arrowhead that had been forged from extraterrestrial metal.
Reporting their find in a new study, the authors explain how they searched through archaeological collections around Lake Biel, where they came across the projectile tip. Weighing 2.9 grams (0.1 ounces) and measuring 39.3 millimeters (1.5 inches) in length,
the arrowhead was traced to a Bronze Age dwelling called Mörigen, which existed between 900 and 800 BCE
.