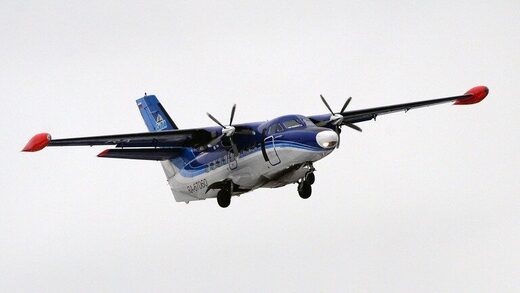 A Czech-built L-410 light transport plane crashed as it attempted to land at a remote eastern Siberian airport, on Sunday. Four people on board, including one of the pilots, died while
12 others were hurt
in the incident.
Operated by local company Sila Airlines, the aircraft
was flying from the city of Irkutsk to a regional airport
in Kazachinskoye, located some 500 kilometers to the northeast. According to Russian prosecutors, the
pilots tried to do a go-around but the plane eventually missed the landing strip and crashed in the taiga some four kilometers away
from the airport. RIA Novosti has reported that it "caught fire."
According to media reports, at least 16 people, including two crew members, were on board. Four of them died in the crash while the others were injured. Emergency services and rescue teams were immediately dispatched to the site, the Russian Emergencies Ministry said.