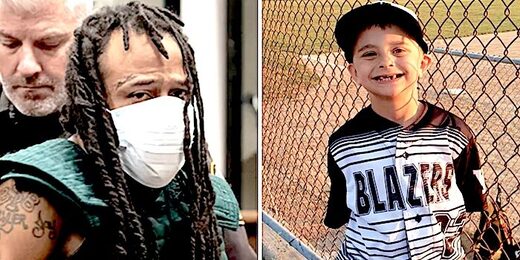 It was last Sunday when 39-year-old career criminal
Darrell Brooks
was arrested over driving a SUV that sped through a crowded Christmas parade in Waukesha, Wisconsin.
The local reporting out of Fox 6 in Milwaukee
says
that the
online court records were amended to add an additional charge of first-degree intentional homicide.
Documents in the Waukesha massacre case argue that Darrell Brooks intentionally drove through the crowd of people.
The sixth count of first-degree intentional homicide is added to the initial five charges
made
against Waukesha massacre suspect Darrell Brooks last week.
The timing of the circumstances had created a discrepancy since
8-year-old Jackson Sparks
died
from his injuries from the car attack around the same time court proceedings first went underway.
Visitation for Jackson's funeral is
scheduled
for this Thursday at 4 p.m. with funeral services at 7 p.m. the same evening. Last week's memorial for Jackson Sparks
included
photos of him in his baseball uniform, and his teammates put it together to honor their fellow player.