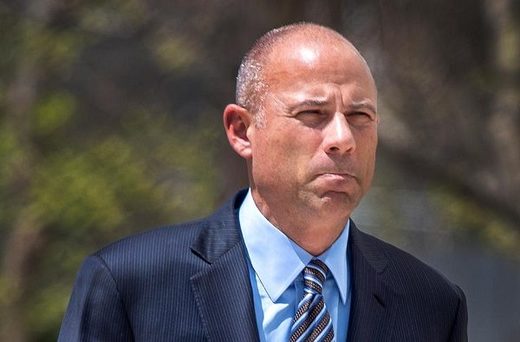 Michael Avenatti, the already imprisoned lawyer who represented porn actress Stormy Daniels in litigation against Donald Trump, was sentenced on Monday to another 14 years in prison after he admitted to cheating four other clients, including a paraplegic, out of millions of dollars.
The sentence imposed by U.S. District Judge James Selna in Santa Ana, California is in addition to the five years in prison that Avenatti, 51, was
already serving
for two unrelated convictions in Manhattan federal court.
Selna also ordered Avenatti to pay $10.8 million in restitution to the clients and the Internal Revenue Service.
The agency said he obstructed it from collecting more than $3 million in payroll taxes from a coffee business he owned.
"Michael Avenatti was a corrupt lawyer who claimed he was fighting for the little guy. In fact, he only cared about his own selfish interests,"
U.S. Attorney Martin Estrada in Los Angeles said. "Now he will serve a richly deserved prison sentence."