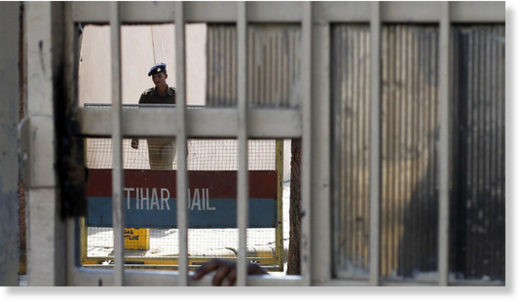 The four men convicted for the grisly 2012 gang rape and murder of a young student in India have been executed by hanging, finally bringing the seven-year 'Nirbhaya' case to an end after a lengthy ordeal of appeals and delays.
The assailants were hanged at New Delhi's Tihar Jail 5:30am local time Friday, following a marathon legal proceeding the night prior which saw last-ditch attempts to appeal their sentence shot down.
"Now I will get peace,"
Asha Devi, the mother of the victim, - who has come to be known as 'Nirbhaya', or 'the fearless one' in Hindi - told PTI after the mens' final hanging date was set in stone early Friday morning.
The ghastly crime saw a group of attackers descended upon a 23-year-old student and her male companion riding on a bus in India's capital on the evening of December 16, 2012, savagely beating both and taking turns raping the young student. Though the woman lived through the initial onslaught, she later died of severe internal injuries, while her friend was critically injured but survived the encounter.