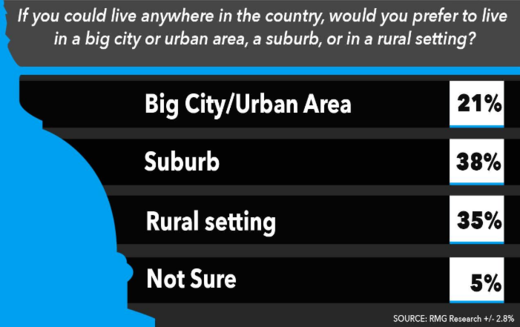 An overwhelming majority of Americans would prefer to live anywhere but a big city, according to a new
Just the News Daily Poll with Scott Rasmussen
.
A total of 73% of poll respondents said they would prefer to live in either a suburban area or a rural setting, rather than a large city or urban area.
Only one out of every five Americans - 21% - said they would like to live in a city.
Just 5% said they were "not sure" which they would prefer.
The number of respondents in favor of suburban and rural living
follows several months of sustained and often violent social justice protests in dense city centers
. New York, the country's most densely populated city, was among the hardest hit by the coronavirus at the start of the pandemic.