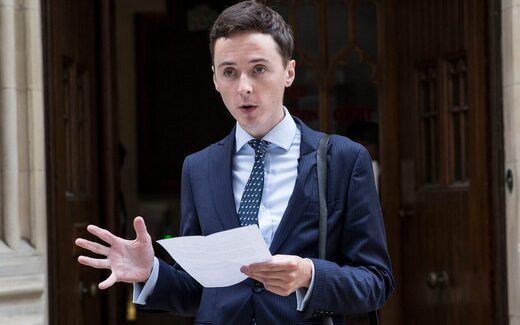 Darren Grimes is being investigated by police on suspicion of stirring up racial hatred over an interview with the historian David Starkey that he published, it has emerged.
Mr Grimes, a conservative commentator, has been asked to attend a police station to be interviewed under caution after publishing a podcast in which Dr Starkey said slavery was not genocide
because there are "so many damn blacks"
.
It has been warned that the investigation, by the Metropolitan Police, will have a "chilling effect" on free speech, while Mr Grimes has described it as an "abuse of taxpayers money".