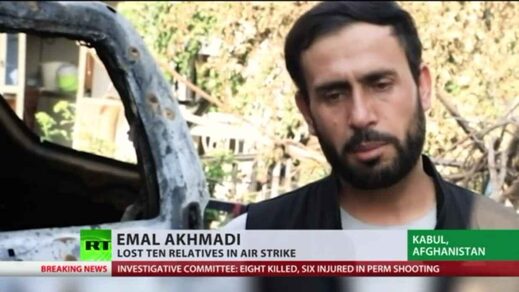 Emal Akhmadi's baby daughter was killed when the US mistook his family for terrorists in Kabul. The bereaved father told RT an apology and compensation will not be enough and said those responsible must stand trial under US law.
Emal Akhmadi lost 10 family members, including his two-year-old daughter Malika and brother Zemari, on August 29, when a US Reaper drone destroyed a car in a busy neighborhood not far from Kabul's Hamid Karzai International Airport.
The Pentagon initially claimed the airstrike had killed a terrorist - only to admit two weeks later that it had targeted the wrong person. The surviving relatives, meanwhile, are still shaken by the tragedy.