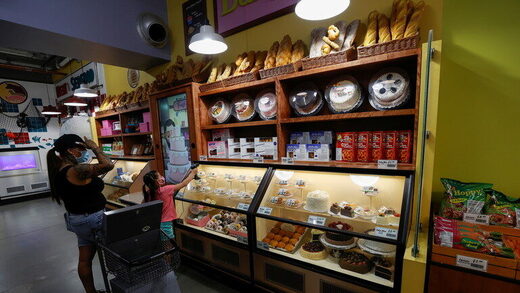 According to new polling, approximately half of Americans say they are directly feeling the negative impact of record inflation in the US, with some saying the hardships they're facing are severe.
Overall, 45% of respondents in a new Gallup poll said they were struggling directly because of inflation and ballooning prices hitting multiple industries.
Among households making $40,000 or less, 71% said they were suffering hardship from inflation
.
Of those households earning less than $40,000, over a quarter (28%) describe the financial impact as severe
and say they cannot maintain the same standard of living at the moment.