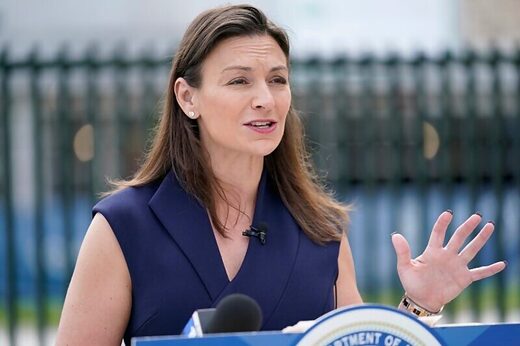 Florida Agricultural Commissioner and 2022 Democratic gubernatorial candidate Nikki Fried compared Gov. Ron DeSantis to Adolf Hitler in a recent interview.
In an appearance on NPR's
Friday Roundup Podcast
, Fried was asked about having previously referred to the Republican governor an "authoritarian dictator" by co-host Melissa Ross, a reporter at WJCT in Jacksonville.
"He is doing everything possible to take power away from local governments, taking away people's abilities to protest, making it harder to vote, talking about, you know, banning books," Fried responded.
"That's what dictators do. Instead of listening and trying to govern with the people, he is trying to govern over the people, and, you know, that, I'm sorry, I'm a student of history, too. I saw the rise of Hitler."