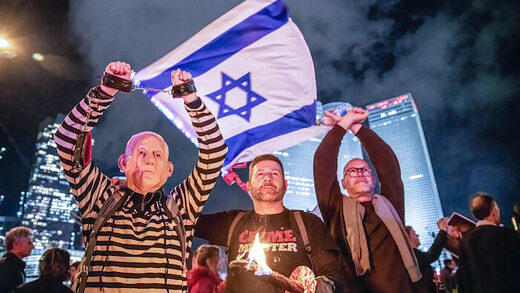 Hundreds of thousands of Israelis took to the streets across the country on Saturday to protest against the government's controversial push to overhaul the judicial system.
The organizers of the massive demonstrations - which took place in cities including
Jerusalem, Haifa, Beersheba, and Tel Aviv
- announced on Friday
a 'Week of Paralysis'
to resist what they called an "attempt to turn Israel into a dictatorship."
According to figures provided by the organizers, a total of 630,000 people attended the rallies. In Tel Aviv alone, which was the main venue for the activists, around 200,000 protesters gathered, local media said.