A
widely
-
reported
CME produced by an X5-flare from sunspot AR1429 hit our planet's magnetic field on March 8th. The impact was weaker than expected, producing only a mild geomagnetic storm. Power grids and other sun-sensitive technologies were unaffected.
Update:
As March 9th unfolds, conditions in the wake of the CME are becoming favorable for stronger geomagnetic storming. These auroras appeared over Faskrudsfjordur, Iceland: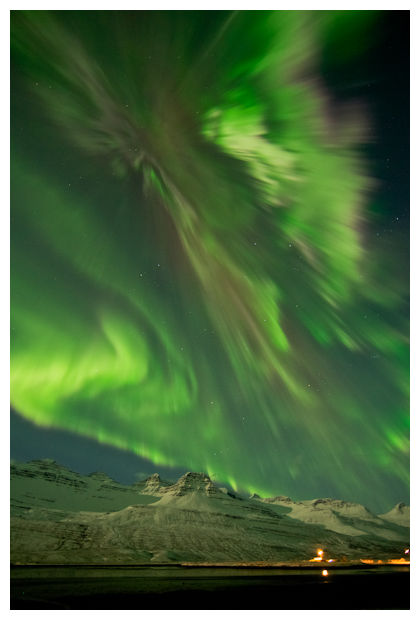 "No words can describe the experience of the Northern Lights show tonight," says photographer Jónína Óskarsdóttir. "This is just a 1s exposure!"
High-latitude sky watchers should remain alert for auroras as Earth's magnetic field continues to reverberate from the CME impact.