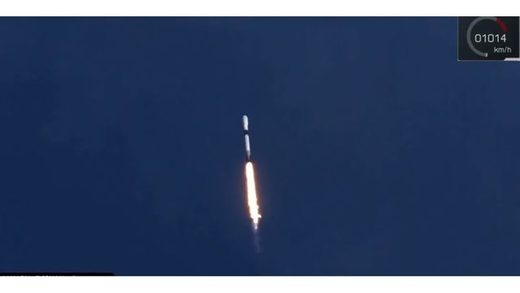 News 5 is getting reports of a loud boom over Mobile County. Mobile Fire even responded to a call of a possible explosion, but found nothing. From reports to our newsroom
the boom was heard in Mobile and Grand Bay, Semmes, Daphne and other areas.
The most plausible explanation is a sonic boom from a military jet since there are many along the Gulf Coast.
NASA also said on Twitter it was conducting supersonic tests near Galveston Texas
There was however a Space-X rocket launch about the same time. It's not clear that's what everyone was hearing. Some of the reports into our newsroom would coincide with that time, but others were much earlier. The rocket launch was about 2:46 Central time according to Space-X's YouTube channel.
SpaceX is targeting launch of the Es'hail-2 satellite on Thursday, November 15 from Launch Complex 39A (LC-39A) at NASA's Kennedy Space Center in Florida. The primary launch window opens at 3:46 p.m. EST, or 20:46 UTC, and closes at 5:29 p.m. EST, or 22:29 UTC. The satellite will be deployed to a geostationary transfer orbit (GTO) approximately 32 minutes after liftoff. A backup launch window opens on Friday, November 16 at 3:48 p.m. EST, or 20:48 UTC, and closes at 5:29 p.m. EST, or 22:29 UTC.News 5 checked seismic readings, and there's no evidence of an earthquake in the area. There was also nothing to the report of a possible explosion.
Sonic booms from aircraft are common in the area,
but whether that's the cause has not been determined.