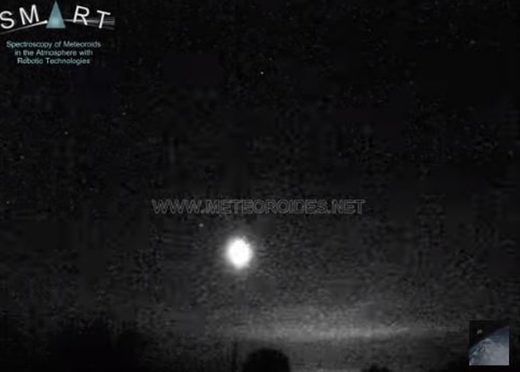 Three bright meteor events were spotted over Spain on the night of 4-5 December 2018, at
23:51
,
2:33
and
4:41
local time, respectively.
These were generated by three rocks from three different comets that hit the atmosphere at velocities ranging between 150,000 km/h and 200,000 km/h.
The meteors overflew the provinces of Valladolid, Granada, Jaén and Albacete. They were recorded in the framework of the SMART project (University of Huelva) from the meteor-observing stations located at La Hita (Toledo), Calar Alto (Almeria), La Sagra (Granada), Sierra Nevada (Granada) and Sevilla.