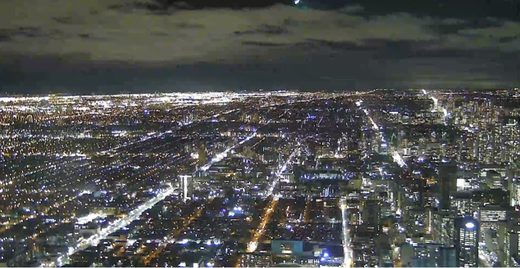 If you looked up and saw what appeared to be a fireball in Toronto's skies last night wasn't Santa making his way to the city, it was a meteor.
Many Torontonians saw the meteor in above Toronto around 9:15 pm on Thursday night, and there are up to 33 reports so far listed through the American Meteor Society.
Scott Sutherland of the Weather Network also tweeted about the meteor, sharing a video captured from the CN Tower's camera, encouraging those who saw it to report it to the AMS. And Sutherland wasn't the only one who tweeted about the fireball in the sky.
And through the AMS, reports seem to be scattered around the GTA, from as north as Richmond Hill, all the way to Mississauga.