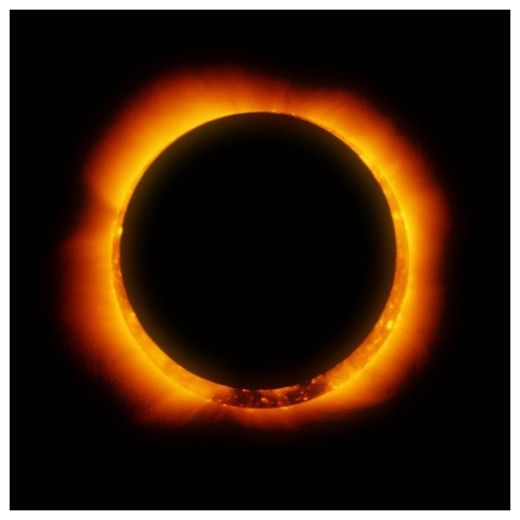 While many in the U.S. will be recovering from Thanksgiving day meals and looking for ways to stretch their holiday shopping dollars at (hopefully local) retailers' "Black Friday" sales, the face of the Sun will grow dark as the Moon passes in front of it, casting its shadow over the Earth. But it won't be visible to American shoppers - or very many people at all, in fact... this eclipse will be hiding in the southern skies above Antarctica!
On Friday, November 25, an annular eclipse will occur, reaching a maximum coverage at 06:20:17 UT of magnitude .905. It will be the largest - and last - partial eclipse of the year.
But its visibility will be limited to the most southern latitudes... outside of the Antarctic continent, only New Zealand, Tasmania and parts of South Africa will have any visibility of the event.
An annular eclipse is similar to a total eclipse, except that the Moon is at a further distance from Earth in its orbit and so does not completely cover the disc of the Sun. Instead a bright ring of sunlight remains visible around the Moon's silhouette, preventing total darkness.