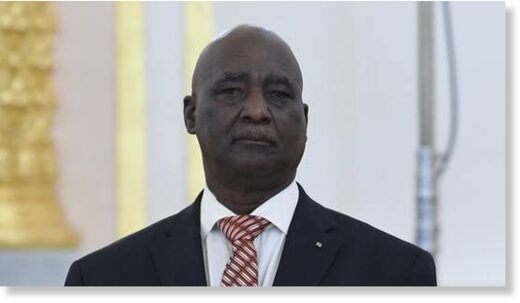 The Ambassador of the Central African Republic (CAR) to Russia, Leon Dodonu-Punagaza, has said his country is interested in having a Russian military base on its territory that could accommodate between 5,000 and 10,000 soldiers.
"Our country is the first country in Africa that resisted the French," he said in an interview published by Izvestia on Monday, adding that
a Russian military base would help reinforce CAR
, where long-stading security threats have worsened due to the inflow of refugees from war-torn Sudan.
The ambassador praised the role of Russian military instructors in strengthening his nation's armed forces and emphasized the importance of continuing military-technical cooperation,
despite the opposition of some countries
.
"In recent weeks, when Russia delivered six military aircraft to us,
it was the French who began to resent it, yelling and yelling. But this is not our business
; we are interested in cooperation with Russia," Dodonu-Punagaza noted.