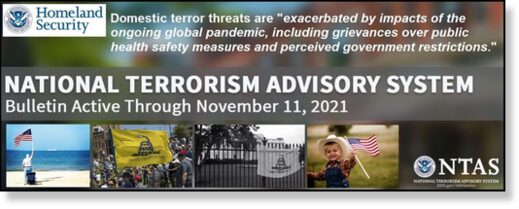 When Biden's executive branch sets its internal security apparatus sights on "domestic extremists" (intelligence jargon for any group or individual who deviates from the corporate state narrative),
The Daily Bell was among the first independent media to sound the alarm
.
However, we didn't rigorously assess
why
the populist Right, and not the Left, poses an existential threat to the ruling class.
The "establishment" references the conglomeration of dominant interest groups that sits atop the political food chain.
In a past era (in the Western context, before the original Industrial Revolution), the establishment was a landed aristocracy in collusion with the Church and militaries that ruled nation-states.
In the 21
st
century iteration of feudalism, the ruling class is a consortium of multinational offshore corporate elite.
Theoretically, regardless of who occupies power, any social group outside of the establishment is a latent threat - hence the oppressive apparatuses of state throughout history from the Red Guards of the Mao era to the Stasi of East Germany.
In a rough 99% vs. 1% breakdown, if the vast majority or the "ruled" rose up against the tiny minority of "rulers," their days perched atop the social hierarchy would be finished.