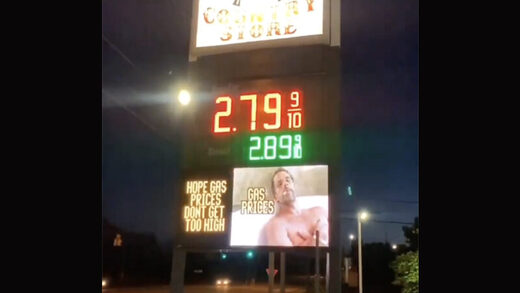 Tennessee gas station is making headlines for slamming Joe Biden over soaring gas prices by broadcasting a giant Hunter Biden meme on its sign.
The Lewis Country Store in Nashville flashed a series of memes on its sign, such as Fox News host Tucker Carlson laughing and an empty gas gauge with the Biden/Harris logo.
"Hope gas prices don't get too high," one side of the meme reads, with the other side showing an infamous photo of Hunter posing in his bathtub captioned, "gas prices."