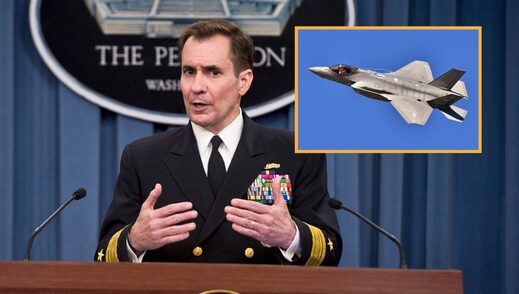 In a blow to the transparency of information and what could have been a treasure trove of evidence against a global sex trafficking ring, the Pentagon has announced the lost F-35 fighter jet was apparently carrying the only known copy of Jeffrey Epstein's client list.
"This is truly unfortunate," said Department of Defense spokesman John Kirby. "The client list that once belonged to the late Mr. Epstein was being transported to an undisclosed location for analysis to prepare to use it as evidence to deliver justice for Epstein's victims. Tragically, with the plane going missing, it is unlikely we will ever see the list again. Such a peculiar happenstance, really."
Media outlets and the public at large have been calling for the release of Eptsein's client list for years but will now be left to speculate as to its contents. "Such an awful coincidence," said conspiracy theorist Ryan Felix. "It just so happens that the very plane that is carrying the client list disappears? Yeah, sure. Right. Funny how that happens, huh?"
At publishing time, reports had begun to circulate that, in addition to the Epstein client list, the missing F-35 jet just so happened to also be carrying the Nashville shooter's manifesto, Barack Obama's original birth certificate, conclusive proof of the identity of the Jan 6 pipe bomber, and all known documentation and evidence of Joe and Hunter Biden's dealings with the Ukrainian and Chinese governments.