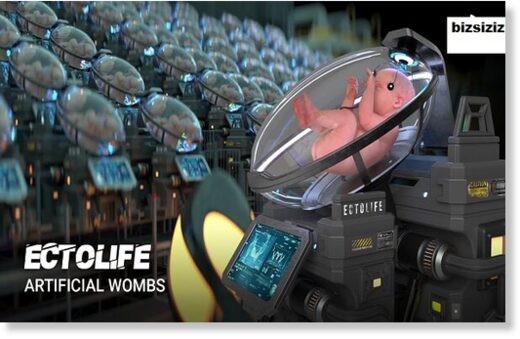 Last week we
published an article
about a dramatic decline in sperm count globally that could threaten mankind's survival - sperm count has dropped by 62% from 1973 to 2018.
Additionally, we have published numerous articles on the
negative effect Covid injections have on both male and female fertility
as well as the
drop in birth rates
, and
increase in miscarriages and stillbirths
after mass vaccination campaigns began.
After creating the problem, well, voila! There's a solution looming on the horizon - artificial wombs. So many people simply do not understand how fast humanity is being transformed or what's coming.