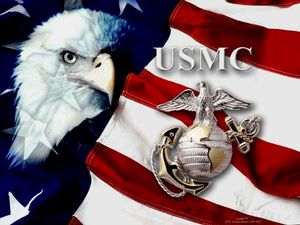 In 2010 our friend was raped/sexually assaulted by a U.S. Marine she was dating and had just come back from deployment to Camp Pendleton. She didn't go to the police immediately because this Marine used a tactic he was taught by the Marines to premeditate and get out of being reported. And this was by their own admission.
We knew something was wrong when she came back from the trip because she wasn't acting like herself and was having trouble being out with friends immediately. She also told us the sex was scary. We didn't know about the rape/sexual assault until she knew she had to contact the base after continued threats and erratic and unstable behavior, she told us she was going to have to tell them what he did to her. It took months for us to learn the details, and lots of crying and alcohol. We knew she had been concerned about his mental health during deployment from things she had started to witness before he deployed. He had started to use drugs again, his behavior was slightly erratic and she wasn't sure if it was fear or his mental health. He was saying how they would tell them women would cheat and break up with them during deployment all the time, and things like his facebook page saying
his political view was "killing bodies."
(Click
here
)
But before we go into the story know that this Marine had a criminal record for drugs before he enlisted. (Click
here
) He told our friend this month's after they started dating and had said he was clean. However this Marine continued to do them along with several other Marines while they served our country under the guise of heroes.