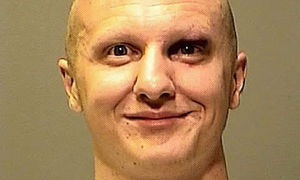 The term "psychopath" is often a misunderstood one; although people frequently refer to alleged mass killers like Colorado shooter James Holmes or the Tucson, Ariz., shooter Jared Loughner as psychopaths, that doesn't mean these men fit the description of this mental health disorder.
In the last week, a psychiatric evaluation report was released stating that after months of receiving
treatment for schizophrenia
, 23-year-old Loughner seemed to understand that he was agreeing to a guilty plea for the 2011 shooting rampage that killed six people and wounded 13 others, including then-Congresswoman Gabrielle Giffords.
Meanwhile, lawyers for Holmes announced they believe the 24-year-old suffers from mental illness, though they haven't yet determined the exact nature of his illness. Weeks before the shooting, Holmes' psychiatrist, Dr. Lynne Fenton, University of Colorado professor who specializes in schizophrenia, had alerted university police about Holmes' behavior.