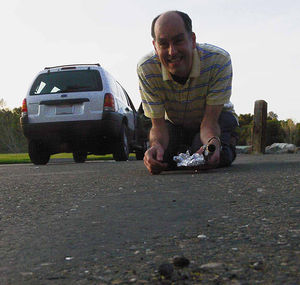 The year 2012 saw a new record set for most meteorite falls in a single year in the 21st century. I started keeping detailed records of every new meteorite fall that is recovered or reported by reliable sources. Some of these have not been officially approved by the Meteoritical Society yet, but that is not unusual.
In 2012, eleven (11) new meteorite falls fit the above criteria to be included on my list. Prior to 2012, the most falls in a single 21st century year (since 2000), was ten falls
in 2008
.
On average, since the year 2000, we have averaged about 5 recovered meteorite falls per year that are either officially accepted by the Meteoritical Society or verified by reliable sources (such as the 2008 Zunhua meteorite fall, which has not been officially approved yet, but is a meteorite nonetheless).
The first verified fall of 2012 was a few days before Valentine's Day on February 11, 2012. This was the so-called "XINING-Huangzhong" meteorite,
which has not been officially approved yet, but was analyzed and is likely an L6-chondrite.