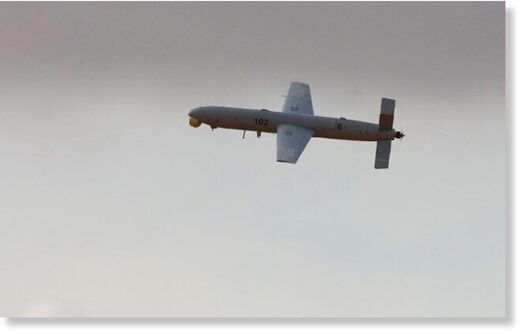 Israeli defense firm Elbit Systems announces it has been awarded a contract worth $95 million to supply an unnamed European country with suicide drones.
Elbit says it will supply the SkyStriker loitering munitions over a period of two years.
The SkyStriker is capable of flying for up to two hours with a range of up to 100 kilometers, and is designed to carry different types of warheads weighing up to 10 kilograms, according to the company.
The deal comes amid increasing demand in Europe for Israeli-made weapons due to Russia's war on Ukraine. Annual Israeli arms sales reached a new record of $12.5 billion in 2022, and are expected to be even higher by the end of 2023.