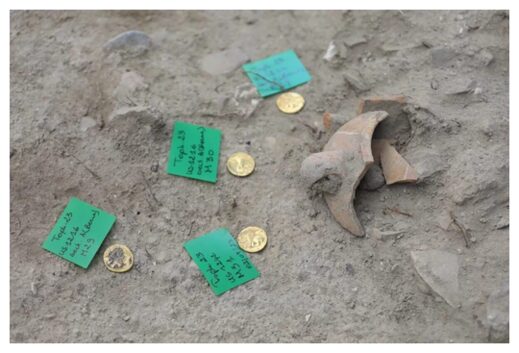 Archaeologists excavating the sanctuary of Tophet, Carthage
uncovered a collection of offerings,
Tunisia's Ministry of Cultural Affairs
announced
in a news release. They found five gold coins from the 3rd century BC, tombstones, and several urns with the remains of animals, infants, and premature babies.
Founded by about 2,900 years
Phoenicians
, Carthage is an extensive archaeological site, located on a hill dominating the Gulf of Tunis and the surrounding plain. Metropolis of Punic civilization in Africa and the capital of the province of Africa in Roman times, Carthage has played a central role in Antiquity as a great commercial empire.
The Sanctuary Tophet in Carthage had a "shrine area" for the sacrificial offerings and a cemetery area where the deceased was then buried.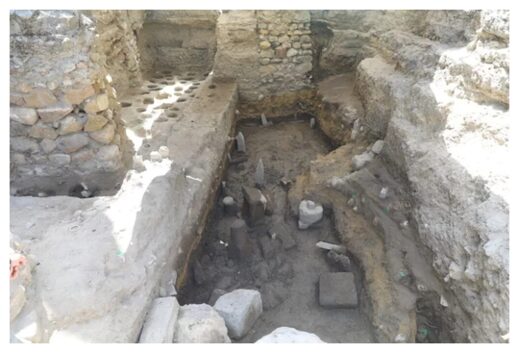 When a French team of archaeologists excavated the site in 1921, they discovered over 20,000 urns, each containing the ashes of a child (mostly newborns, but also children up to the age of four). While ancient sources are unequivocal about the Carthaginians' practice of child sacrifice, there are various other interpretations as to what may have actually taken place.
The rare gold coins are about an inch in size and have a design showing the face of Tanit, an ancient goddess of fertility and motherhood, the Tunisian outlet
Shems FM
reported.
The coins were left as offerings to the Tophet's main deities, the god Hammon and the goddess Tanit, by wealthy worshippers,
Arabic RT
reported.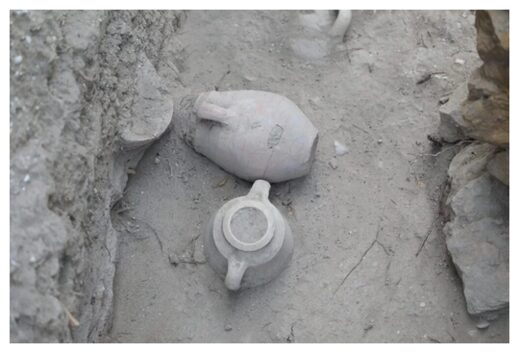 Professor Syed Imad bin Jarbaniyah, Archaeological and Historical Research and Director of the National Institute of Heritage's Department of Programming, Cooperation, Publishing, and Training, "These gold coins, which were recently discovered, reflect the wealth of that historical period and confirm Carthage's cultural value," he said.
The Sanctuary of Tophet of Carthage is classified among the most important Punic monuments at the site of Carthage and in the western basin of the Mediterranean Sea as a sacred space dedicated to the gods Tanit and Baal Hammon.
Google Translate was used.