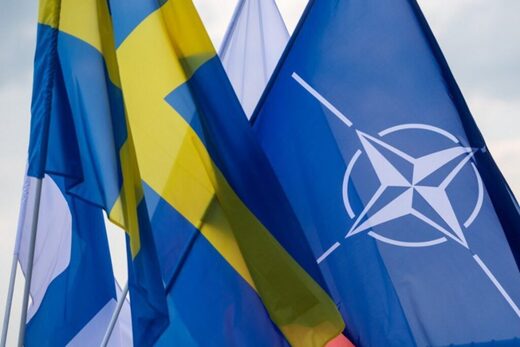 Vast exercises
involving around 150 fighter jets from Western countries, began on Monday in Finland, Sweden and Norway
, the Finnish air force announced.
Participating countries include the United States, the United Kingdom, Belgium and France,
The manoeuvres are due to last nearly two weeks, according to Finland, a brand new member of NATO, which is leading the 'Arctic Challenge' operation.
"The exercises have begun...Our first rotation is underway," Colonel Henrik Elo of the Finnish Air Force told French news agency AFP.

Comment: Footage of the exercise:



The Nordic country ended decades of forced neutrality and then military non-alignment after Moscow's invasion of Ukraine, joining NATO in early April.
Organised every two years by the Nordic countries since 2013, Arctic Challenge this year brings together 14 nations (12 NATO members, Sweden, which is in the process of joining, and Switzerland).
F-35s from the USA and several European countries, French Rafales and Mirages, Belgian, Danish and Dutch F-16s, Finnish and Swiss F-18s and Swedish Gripens are taking part in the exercise, which is due to end on 9 June.
"This is the biggest one organised so far," Colonel Elo stressed.
The aircraft will be stationed in the north of Norway, Sweden and Finland, as well as at the Finnish base of Pirkkala-Tampere.
The exercise coincides with a meeting of NATO foreign ministers in Oslo this week, and a visit to Finland by US diplomatic chief Antony Blinken on Thursday and Friday.