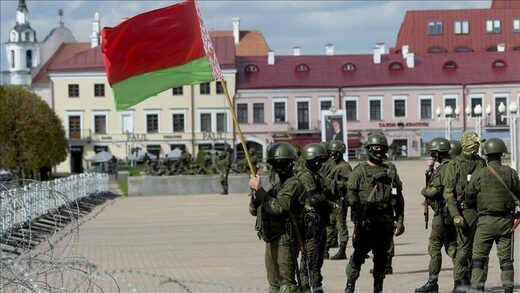 Poland must prepare for an uprising in Belarus
"because it will happen,"
according to a former Polish army chief.
"We must be ready to support the divisions that will lead the operation against (Belarusian President Alexander) Lukashenko,"
Waldemar Skrzypczak told Polsat News on Wednesday.
"If the Ukrainian counter-offensive ends successfully, those Belarusians who are part of Ukraine's military potential will not hand over their weapons," Skrzypczak said. "They will go to Belarus. I hope this causes an insurrection.
Lukashenko is afraid of it."
Warsaw, he went on to say, needs to be ready to support such units.
"We have reason to help them, just as we help the Ukrainians,"
he said. "Lukashenko no longer has the military capabilities to prevent such an insurrection. Russia won't help him much because it has its own problems."
About the latest events in Russia's Belgorod region, Skrzypczak said: "These are the actions of Russians who oppose the (Vladimir) Putin regime and Putin himself. Their task is to destabilize the Russian administration in this region."
"This shows that not all Russians agree with the policies of the Putin regime. The time is coming that the Russian people, at least in part, disobeyed Putin," he added.