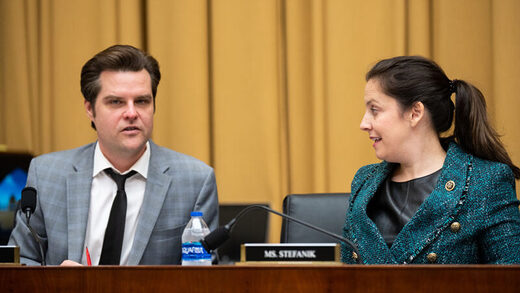 A hearing of the new House Select Subcommittee on the Weaponization of the Federal Government today saw the House Republican Conference Chair blast Democrats for colluding with the FBI to meddle in the 2020 election.
Representative Elise Stefanik noted that the Subcommittee was formed to 'root out' a "systemic rot in the culture and the politicization of the leadership of the FBI."
Stefanik pointed to a survey noting that had the FBI not worked to suppress the Hunter Biden laptop story, it would have massively affected the way Americans voted.
The Congresswoman called it "the definition of election meddling."
Stefanik also spoke about the
FBI's targeting of parents
who took issue with pornographic books in school libraries as potential 'domestic terrorists':
Rep. Mike Johnson expanded on the matter, noting that it is the tip of the iceberg on the
weaponisation of government against the American people
: