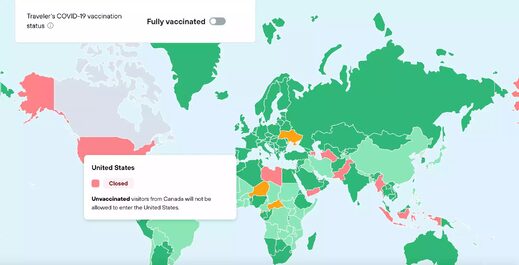 I know that I generally stay away from getting too much into the weeds about politics.
But there's a very important piece of legislation moving through Congress right now that can be very impactful for those who want to travel to the United States and did not take the mRNA experimental gene injections.
Rep. Thomas Massie's — who has been terrific on the Covid issue —
bill,
HR 185
, "To terminate the requirement imposed by the Director of the Centers for Disease Control and Prevention for proof of COVID-19 vaccination for foreign travelers, and for other purposes," is scheduled to get a vote in the House of Representatives next week.
Most legislation that is introduced never makes it to a vote, so
the fact that the Massie bill has proceeded this far is VERY significant.
Rep Massie introduced the bill on January 9 and it has since picked up 22 cosponsors (all Republicans) in a matter of weeks.
The CDC's Order requiring proof of Covid "vaccination" for non-U.S. citizens traveling to the United States somehow still remains in effect, making the U.S. one of the last countries in the world to continue imposing a failed pharmaceutical product upon visitors.
I wouldn't be surprised to see this bill pass the house. It's also unclear whether it will get through the Senate, which has a much higher baseline squish rate, but I think it may. It is also subject to a veto by the cadaver president, should his handlers tell him to initiate that power.
I'm sure the cartel bosses running Big Pharma will be lobbying fiercely against the passage of this legislation. So if you have any political capital or a loud voice, now is the time to deploy it and tell your representative to support this bill!
You can find more info on H.R. 185 here
.