Comment: That's in the Republic of Ireland only, whose population is 5 million...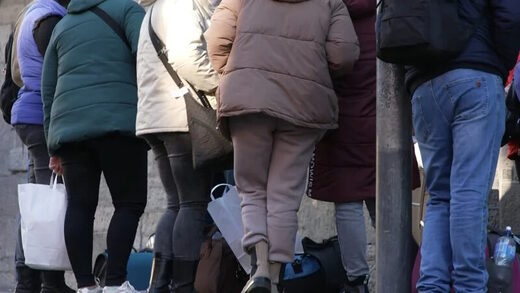 Up to 180,000 people could be seeking refuge here by the end of the year, according to a document compiled by senior civil servants.
The figure is contained in briefing material for Government Chief Whip Hildegarde Naughton, which was released following a Freedom of Information request.
The Chief Whip, who is also a Minister of State at the Department of Health, was advised by officials in December that funding healthcare for Ukrainian and international protection refugees was a matter that required attention.
The briefing note said this would include 90,000 people by the end of 2022 and "up to twice that by end of 2023".
The minister was told that
last year 50,000 medical cards were issued to people arriving in Ireland from Ukraine and just over half were assigned a GP
.
The HSE provides healthcare services to 18,000 people applying for international protection in Ireland.
Some 13,000 people in this group came to the country last year.
The medical care includes specialised services for people who have experienced torture or trauma.
The minister was informed that the HSE was developing a "service delivery model", which takes accounts of the number of refugees, both current and forecast, and "accommodation challenges".