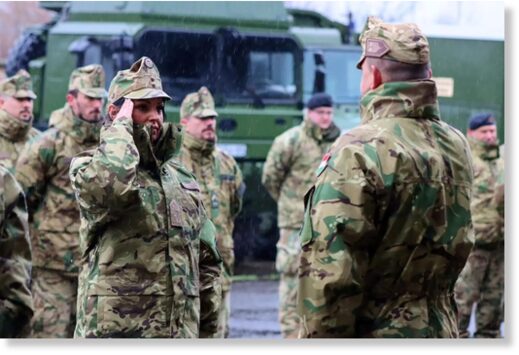 Comment:
The following article is a translation, you can find the original article
here
.
"According to information, a hundred, but I understand that 170 generals and officers already received the... had the conversation with him that he should leave" -
said
Ágnes Vadai from DK, the former Secretary of State for National Defense in ATV's Egyenes beszéd program on Thursday evening. He also said that it is not yet known where this will end, but "I heard about the order of thousands from around the Ministry of National Defense".
According to the politician, "this means that a NATO exemption is currently underway at the Hungarian Armed Forces", since "the 45-year-old officers and generals are soldiers with international experience, who speak languages ​​and have socialized in NATO". Vadai also spoke about the fact that the purpose of the measures is to ensure that
political loyalty is the guiding principle in the Hungarian Armed Forces from now on.
The background of the case is that - as
we wrote on Tuesday
- a new government decree made it possible for the Minister of National Defense to unilaterally terminate the service of soldiers who have reached the age of 45 and have at least 25 years of actual service with a two-month grace period.
After the publication of the new legislation, news quickly reached our newspaper that the Minister of National Defense, exercising his right granted by the decree,
"started a major purge" among officers and chief officers,
dismissed members of the national defense staff en masse, and verbally dismissed generals and colonels. One of our sources already announced on Wednesday morning that at least a hundred colonels and generals were said to have been unilaterally dismissed, while another source said that 157 generals and colonels were dismissed with immediate effect.
Following the information received, our newspaper sent questions to the Ministry of Defense on Tuesday evening regarding the dismissal of the officers and chief officers.
According to a report that reached us,
today's government decree
prepares a wave of layoffs affecting more than a hundred members of the officer corps. We asked whether the ministry could confirm the planned redundancies, and if so, how many people would be affected by the measure and what rank they served in, how many of them would benefit from the now introduced national defense service allowance, and who made each decision.
However, we did not receive any answers from the ministry until the publication of our article - if they arrive, we will update the article.