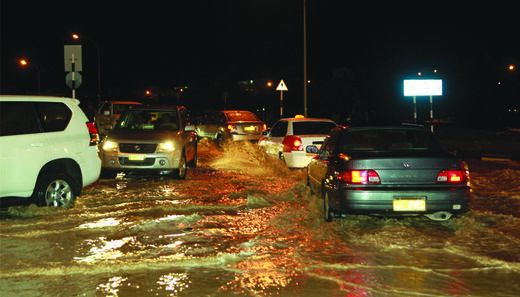 Oman's Meteorology Department released weather warnings today for continued thunderstorms and rainfall in parts of Oman, including the Hajar mountainous region. In an earlier alert, rain clouds were actively forming.
The weather warning also indicated high waves on the coast of the Arabian Sea, up to one and a half meters, and deterioration in horizontal visibility due to fog and precipitation.
It is a time of sporadic rains in some regions of Oman, including the Hajar mountainous regions, of which the famous Jebel Akhdhar ridge is a part. Precipitation is also expected in the southern region of Dhofar.
Some parts of the capital have taken on a dull look since yesterday morning due to overcast clouds. Rains and thunderstorms were reported in the inner cities of Shinas, Liwa and Izki.