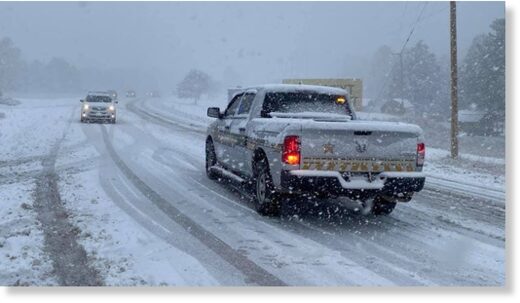 Western South Dakota experienced the state's first major snowfall of the season and saw up to 27 inches of snow in parts of the Black Hills.
A location three miles east/northeast of Deadwood received 27 inches during the 24-hour snow storm, according to the National Weather Service.
Residents of Rapid City reported just over three inches of snow accumulation, according to
snowfall reports from the NSW.
Just outside Rapid City, nine inches of snow were reported near Rockerville. The biggest reports of snowfall were among those reported in the Black Hills National Forest, according to the NWS.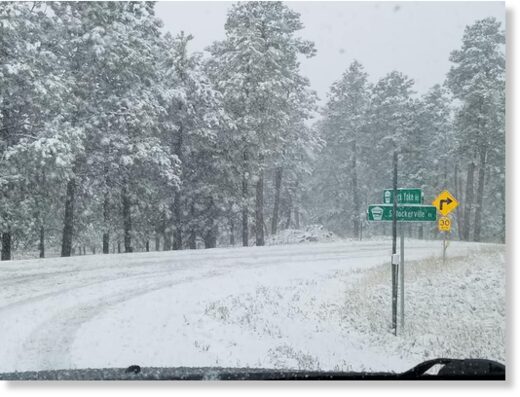 North of the Black Hills,
Spearfish also saw accumulations between 14 and 15 inches throughout the city near the Wyoming border, according to the NWS. Some residents reported on Twitter that they experienced thundersnow.
Road now open after snow-related closures
Travel on Interstate 90 from Rapid City to Wyoming is back open after being closed in the morning. South Dakota Department of Transportation cameras show no falling snow and wet conditions on I-90 at Spearfish.
Here's how much snow fell in the Black Hills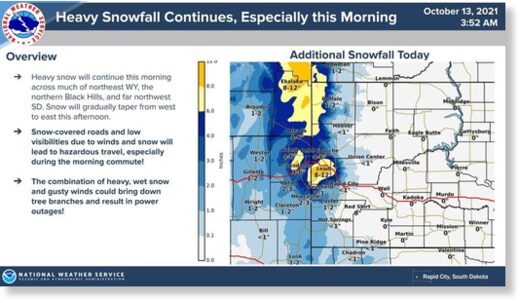 Snowfall totals as of Wednesday afternoon:
Rapid City- 3 inches
Mount Rushmore- 6 inches
Hill City- 12 inches
Piedmont- 8 inches
Deadwood - 22.5
Spearfish- 14 inches
Sturgis- 5.5 inches
Whitewood -- 17 inches
Winter weather warnings and advisories for Black Hills, western South Dakota
Multiple weather advisories were still in effect Wednesday morning for western South Dakota.
A winter storm warning stands for the northern Black Hills and northwestern South Dakota until 6 p.m. Mountain Time. Additional snowfall totals of 2-5 inches are possible.
Other parts of the Black Hills remain under a winter weather advisory, while the rest of western South Dakota is under a high wind warning.