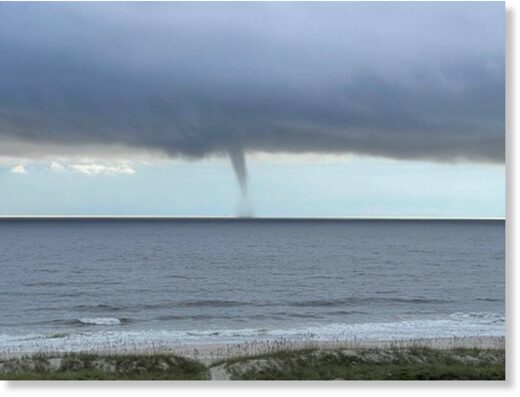 A waterspout was spotted Monday morning in Amelia Island.
Viewer Frank Allen captured it on camera in the Summer Beach area just before 8 a.m.
Chris Venable, another Action News Jax viewer, captured a photo of the waterspout too near Peters Point.
Currently, a Flood Watch is in effect for all of Northeast Florida and Coastal Southeast Georgia for potential heavy rain Monday.