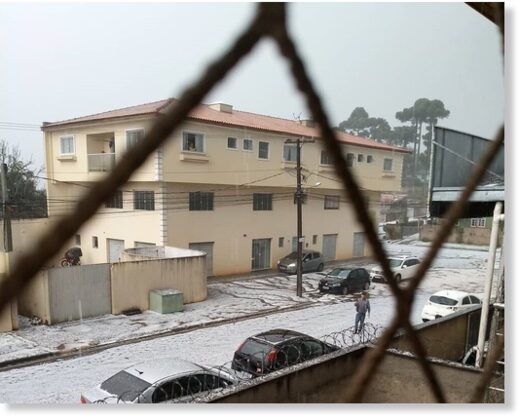 A storm with hail hit Curitiba and region this Monday morning (16).
Streets, parking lots and roofs in the region were covered by ice.
In Campo Largo, in the Metropolitan Region, more than 200 people sought out Civil Defense and the city government asking for tarpaulins to cover roofs in the city.
(Translated by Google)