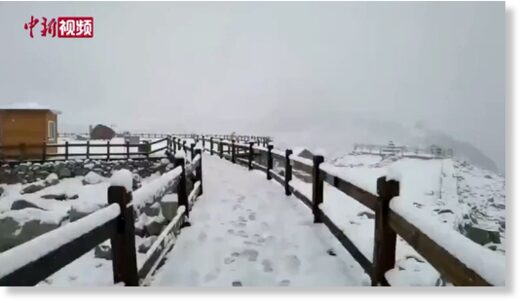 Tourists on Wednesday enjoyed the mesmerizing views of this year's first snowfall at the Dagu Glacier scenic area in Heishui County, southwest China's Sichuan Province.
At 4,860 meters above sea level, visitors enjoyed the fresh air while taking in the views of white mountains glittering against the seamless sky.
Galitai in Songpan County, Aba Tibetan and Qiang Autonomous Prefecture of Sichuan also welcomed its first snow this year on Thursday, surprising residents.