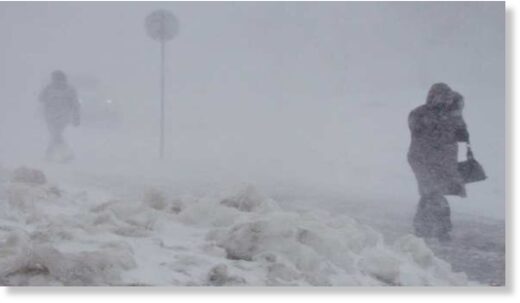 CHUKOTKA IS CUT OFF FROM THE WORLD: HEAVY SNOW STORM IN ANADYR, RUSSIA
Classes in schools have been canceled, buses do not run, the airport is closed. Chukotka was hit by a hurricane with heavy snowfall. Wind pores reach 42 meters per second.
Most of the Russian Far East is now dominated by bad weather
. In Chukotka, because of the hurricane wind and blizzard, people are literally knocked down.
In Anadyr, gusts reach 42 meters per second.
And in Primorye, wet snow and drifts caused a massive accident. 15 cars, including two ambulances, collided in the city of Artem.