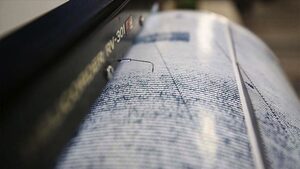 A 6.3-magnitude earthquake rattled Indonesia's West Sumatra province Tuesday, according to the country's Meteorological, Climatological and Geophysical Agency (BMKG).
The agency said the earthquake's epicenter was 109 kilometers (67 miles) southwest of the town of Tuapejat in the Mentawai Islands off the province's coast.
The natural disaster occurred 10 kilometers (6.2 miles) below the surface.
Although no initial deaths were reported, a tsunami alert was issued.
*Writing by Ali Murat