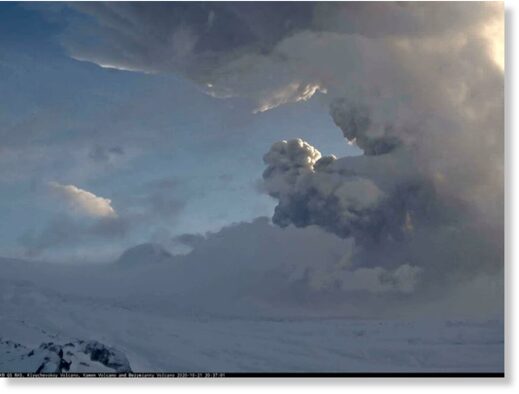 The Bezymianny volcano in Russia's far eastern Kamchatka peninsula erupted on Thursday and sent a column of ash high into the sky.
The eruption was captured by a surveillance camera from a nearby seismic station.
According to preliminary reports, Bezymianny produced an ash plume reaching around 10 kilometres (6.2 miles) into the sky. The eruption of the volcano had been anticipated since the beginning of October.
Bezymianny is one of 29 active volcanos in Kamchatka. It stands 2,800 metres (9,186 feet) above sea level.
The latest eruption of the volcano occurred in March 2019.
Credit: Kamchatka Branch of Geophysical Survey of Russian Academy of Sciences