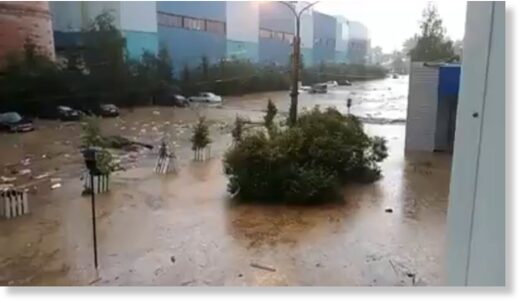 In the Sverdlovsk region on the evening of July 20, the city ​​of Nizhnie Sergi, in which nine thousand people live, flooded . Due to heavy rainfall, two rivers Serebryanka and Storozhevaya overflowed their banks; water poured through the streets, blowing away garages, cars, trees and even an iron footbridge.
As stated in the Ministry of Emergency Situations on the night of July 21, a total of 231 residential private houses, where more than 550 people live were flooded.
Read
more
(article in Russian).