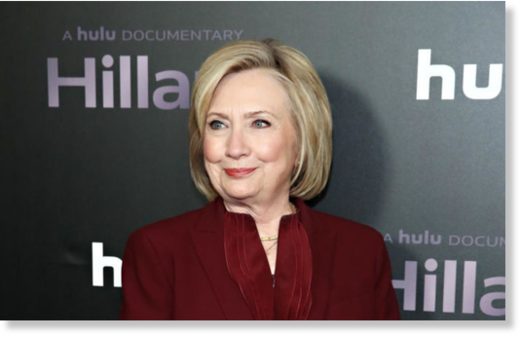 The government watchdog group
Judicial Watch
has served Google with a subpoena seeking more emails from Hillary Clinton when she was secretary of State.
The group is seeking emails from any Clinton emails related to a Google account affiliated with the email address CarterHeavyIndustries@gmail.com or carterheavyindustries@gmail.com.
The firm Platte River Networks used the accounts when it ran the private server Clinton used to send and receive official emails when she was secretary of state.
Revelations that Clinton, as as the country's top diplomat, used the server to send and receive emails resulted in an FBI probe that conclude she was "extremely careless" but resulted in no criminal charges.
The investigation was conducted during her 2016 White House bid and cast a long shadow on her ultimately failed campaign.
The subpoena specifically seeks "any and all Clinton emails, including metadata, sent or forwarded to or from or saved, stored, archive, or contained in the Gmail account" related to that email address.
The subpoena states Platt River IT specialist Paul Combetta "reportedly used the Google account to transfer Clinton's emails from a laptop to a company server, then usedBleachBit to remove any traces of the emails from the laptop," Judicial Watch explains.
Last month, U.S. District Judge Royce C. Lamberth approved Judicial Watch's request to subpoena Google.
"The Court is not confident that State currently possesses every Clinton email recovered by the FBI; even years after the FBI investigation, the slow trickle of new emails has yet to be explained," the
order
noted. "For this reason, the Court believes the subpoena would be worthwhile and may even uncover additional previously undisclosed emails."