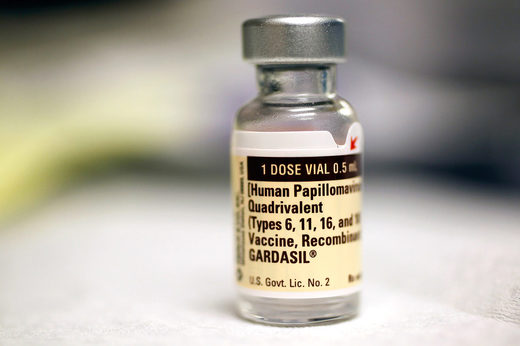 The Gardasil vaccine was first approved for the prevention of the human papillomavirus (HPV) in June 2006. It was eventually added to the childhood immunization schedule and recommended to all girls between the ages of 11 and 12. But since then, there have been reports linking Gardasil to autoimmune illnesses.
In order to see if there was an association, scientists used an epidemiological assessment of the vaccine adverse event reporting system database (VAERS) looking for adverse events with Gardasil from 2006 to 2014.
They found a 4.6-fold increase risk of serious autoimmune adverse events outcomes of gastroenteritis, a 7.6- fold increase lupus, 5.6-fold increase in rheumatoid arthritis, 1.6-fold increase in central nervous system demyelinating conditions like multiple sclerosis, 15-fold increase in ovarian damage, and a 10-fold increase of irritable bowel syndrome in women and girls who were given the Gardasil vaccine.
The authors concluded, "Confirmatory epidemiological studies in other databases should be undertaken and long-term clinical consequences of HPV-linked [serious autoimmune events] should be examined."
When the HPV vaccine hit the market, there were reports of autoimmune adverse events that spanned multiple countries, including America.
I've seen young girls suffer premature ovarian failure, total body hair loss, and arthritis after taking the vaccine.
Gardasil contains a large amount of aluminum, which is a known neurotoxin and has no business being injected into any living being.
Cervical cancer doesn't kill enough people for it to make sense to vaccinate the entire population of young people. (Of course, any death from cervical cancer is tragic, and I am not trying to minimize that in any way.)
Cervical cancer can be avoided with gynecologic checkups and Pap smears. HPV vaccination is fraught with too many side effects. I do not recommend it.