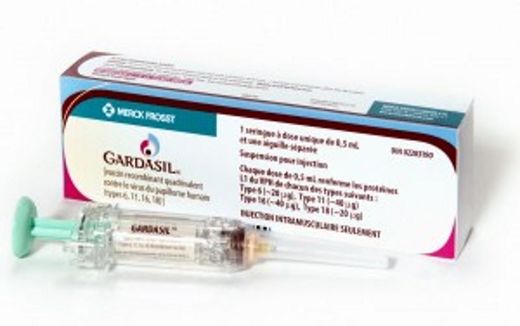 Gardasil, the vaccine that supposedly protects young girls from the human papillomavirus and the cervical cancer which it can lead to, has come under intense scrutiny from medical professionals around the world over the past few years. Unfortunately, mainstream media outlets rarely if ever share information related to this scrutiny, despite the many eye-opening revelations which have made their way into the public domain.
This is why I commonly write about the HPV vaccine and continue to push this information; because it's not really openly discussed, but should be.
One of these revelations comes from Dr. Dianne Harper, one of a select few specialists in OB/GYN (in the world) who helped design and carry out the Phase II and Phase III safety and effectiveness studies to get Gardasil approved. There are only 50 HPV experts in the world, and Dr. Harper is one of them, inarguably making her an expert on the subject.
Since Harper's involvement in getting Gardasil approved, she has condemned the vaccine, stating that it is neither safe nor effective. She has mentioned that the tested length of the efficacy of the vaccines in preventing HPV infection is not long enough to prevent cervical cancer, which, as she states, can take decades to develop. She has also stated that vaccination will not decrease the number of cervical cancer cases, but a routine of regular pap smears will.
Of all the women who get an HPV infection, approximately 70 percent of those will clear that infection all by themselves in the first year. You don't even have to detect it or treat it. Within two years, approximately
90
percent of those women will clear it all by themselves. By three years, you will have 10 percent of that original group of women left who still have an HPV infection, and 5 percent of this 10 percent will have progressed into a pre-cancerous lesion. So,
"now you have that small group of women who have pre-cancerous lesions and now let's look at that moving into invasive carcinoma. What we know then is that amongst women with. . . [pre-cancerous] lesions. . . it takes five years for about twenty percent of them to become invasive carcinomas. That's a pretty slow process. It takes about thirty years for forty percent of them to become invasive cervical carcinomas."
(
source
)
This begs the question, why do nine-year old girls need vaccinations for symptomless venereal diseases that their immune systems kill anyway?
Harper has told
CBS
that these vaccines are essentially useless, explaining that
"the benefit to public health is nothing, there is no reduction in cervical cancers, they are just postponed, unless the protection lasts for at least 15 years, and over 70% of all sexually active females of all ages are vaccinated."
She also goes on to caution of their dangers:
Parents and women must know that deaths occurred. Not all deaths that have been reported were represented in Dr. Slade's work, one-third of the death reports were unavailable to the CDC, leaving the parents of the deceased teenagers in despair that the CDC is ignoring the very rare but real occurrences that need not have happened if parents were given information stating that there are real, but small risks of death surrounding the administration of Gardasil.
"It is a vaccine that's been highly marketed, the benefits are over-hyped, and the dangers are underestimated."
- Dr. Chris Shaw, Professor at the University of British Columbia, in the department of Neuroscience, Ophthalmology, and Visual Sciences (Taken from the
One More Girl documentary
)
"When one looks at the independent literature, so studies which are not sponsored by the vaccine manufacturers, so with relation to Gardasil there have been several reports documenting multiple sclerosis and encephalitis, which is brain inflammation, in girls who have received their Gardasil vaccine. So just because a study sponsored by the manufacturers does not identify problems with the vaccine does not necessarily mean that the vaccine is safe. In fact if one looks at the manufacturer studies, they're often not designed to detect serious adverse events. There was a study done by a group of researchers sponsored by Glaxo Smith and Kline and they were looking at Cervarix, which is another HPV vaccine, and the authors acknowledged that none of the studies that they evaluated have been designed to detect autoimmune diseases. So obviously, you're not going to find what you're not looking for. And in spite of these obvious flaws, they concluded that there is no evidence that Cervarix is associated with increased risk for autoimmune diseases, and this is absurd because you haven't looked for it, the study has not been designed to detect autoimmune diseases."