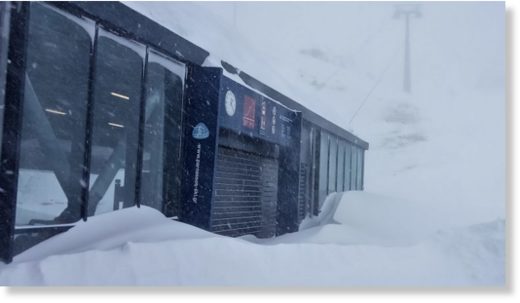 "Storm winds" and snow thrashed Greece's Mount Parnassus and the surrounding area on January 6,
according to the Parnassos Ski Center.
The center said 30 to 40 cm (about 12 to 16 inches) of snow fell on the slopes on Sunday into Monday and announced that they would be closed on Monday, January 6, due to the snowstorm.
News reports said a winter weather front brought snow and freezing rain to areas across Greece, including in both the Southern and Northern Aegean islands and the central regions.
Deep snow in Erithrai Voiotia, Greece - 45cm of snow on Jan 6th. Thanks to Δημήτρης Τριφιάτης for the report - posted with permission. pic.twitter.com/5c0rI9PKwK

— severe-weather.EU (@severeweatherEU) January 7, 2020