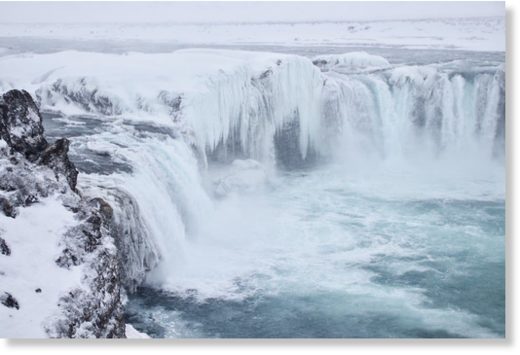 A relatively short but intense snow blizzard event is expected across the western half of Iceland tomorrow morning, Saturday, Jan 4th.
The event is related to the rapidly intensifying cyclone to the northwest of Iceland, creating dangerous heavy snowfall and severe winds with blizzard conditions across the Southern Peninsula, the capital Reykjavik, Snæfellsnes and Westfjords. Heavy snowfall changes to rainfall during the day due to strong warm advection from west to east, but remains over the Highlands.
The pattern responsive for this severe event is a new trough developing from the Labrador Sea towards southern Greenland, developing an intense cyclone towards Iceland. Conditions will worsen significantly with the rapid intensification of the cyclone. A strong ridge expands to the south across the rest of North Atlantic and west-southwest Europe.