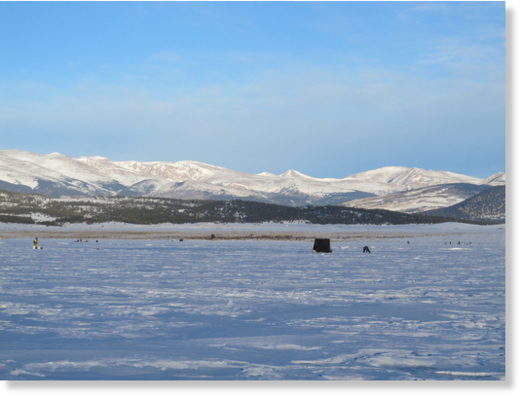 Winter is almost officially here, Colorado.
Temperatures plunged around the state Tuesday morning, with -34 degrees reported in Waverly (5,321′), -32 degrees in Cowdrey (7,917′), -22 degrees in Tabernash (8,333′), and -18 degrees in Dillon (9,111′). It was even colder at Antero Reservoir, where early morning temperatures dipped down to a teeth-chattering -44 degrees at 8,942′ of elevation.
Infrared satellite imagery showing the cold air in the mountain valleys this morning. #cowx

The coldest locations were

-44°F Antero Reservoir
-34°F 1W Waverly
-32°F Cowdery pic.twitter.com/JtFM6im5Z8

— NWS Boulder (@NWSBoulder) December 17, 2019
If you think that's cold, temperatures once dropped to -61 degrees in Maybell (5,922′), Colorado. The coldest temperatures ever seen recorded in the country was in Prospect Creek, Alaska nearly 50 years ago, measuring in at -80 degrees.
It's COLD in the mountains this morning! Some of the coldest temperatures in North America are in the northern Colorado mountain valleys due to clear skies and fresh snow cover on this long night. #cowx #cold pic.twitter.com/LL6xfMTya5

— NWS Boulder (@NWSBoulder) December 17, 2019